---
We insure every type of rail business
Bespoke-created, using unrivalled knowledge of the rail industry
Jobson James Rail is a RISQS-approved independent rail specialist insurance broker. We have the expertise to find the right insurance partners for our clients and negotiate preferential terms at lower premiums, whilst often providing extensive cover.
We have over 550+ clients from the UK to the Middle East and Australia. We have vast experience of working with, and can act for, a variety of companies related to the rail sector including:
Renewals and civils contractors
Rail labour supply agents
Rail design, testing and commission consulting engineers
Train operating companies (TOCs and FTOCs)
Leasing companies (ROSCOs)
Directly operated railways working under the open track access agreement
Rolling stock maintenance – Turnkey retro-fit modifications contractors and railway workshops
Rail product manufacturers and supply chain companies
By applying our in-depth knowledge of the rail industry to clients' needs, we routinely save them a significant amount of money on their premiums.
Examples of our achievements:
£
A Birmingham-based Rail Labour Supply company with a £10m annual turnover. We saved them £30,000 (37%) on their premiums.
£
A Corby-based Concrete/Civils contractor with a £60m turnover. We saved them £178,000 (42%) on their premiums.
£
A Hatfield-based Rail Signalling/Telecoms contractor. We saved them £52,000 (52%) on their premiums.
The savings relate to the general insurances (mainly EL, PL, Works/Plant, Property etc). Our approach is highly strategic, working with a small panel of A-rated specialist insurers who only want the highest quality rail companies with a good RIDDOR record and high standards of health and safety.
We write a detailed broking presentation which describes thoroughly how the company manages safety and we use this to convince insurers to go far lower on premium pricing and rates than they would otherwise do. Team members, Keven Parker, Tim Smith, Richard Allen and John McNeil are NEBOSH qualified so we understand contract site safety and can use that knowledge to upsell you to insurers.
---
Our Offer
Asset Protection
Premises, machinery, fixed and mobile plant
Rolling stock
Consumables
Stock and materials for installation
Make an enquiry
Business Continuity and Revenue Protection
Revenue and/or gross profit
Customer/supplier dependence
Employee infidelity – physical assets and treasury functions
Performance bonds and bad debt protection
Make an enquiry
Legal Liabilities – Statutory, Non-Statutory and Contractual, Motor Fleet
Employee and contractor injury
Third Party Property Damage to ORR required Limits
Vehicles and Road Traffic Act liability
Plant hire liability under CPA and HAE hire conditions
Professional Indemnity
Make an enquiry
---
List of accreditations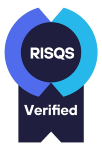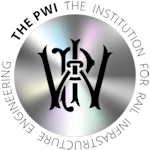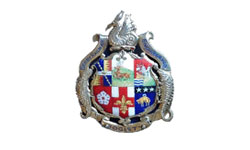 Jobson James Rail is a trading name of Howden UK Brokers Limited, which is authorised and regulated by the Financial Conduct Authority No. 307663. Registered in England and Wales under company registration number 02831010. Registered Office: One Creechurch Place, London, EC3A 5AF. Calls may be monitored and recorded for quality assurance purposes.