Jobson James Rail brings together rail company directors and business managers for a nationwide networking event that takes place quarterly. As the lead sponsor and event organiser, Jobson James Rail is proud to offer the opportunity for attendees and exhibitors to meet with each other and discuss potential opportunities for the future.
Organised by rail professionals for rail professionals
Free to attend
Free from sales pitches and presentations
Pure networking event
If you would like to exhibit please click on the link to the RIN website and follow the instructions.
---

January 2022 RIN update looking forward to RIN London on Thu 10 March 2022
Importantly we are a railway event ran by railway people – we do not make a living from running rail events – hence why we have a low exhibitor price because we only look to cover our costs.
Our event is organised by Jobson James Rail – the UK market leader in insurance and contractual advice for railway companies – supported by the Railway Industry Association (RIA).
We bring the rail infrastructure industry together in one room for networking events with no distractions of speeches or presentations at a very competitive cost to suit railway companies of all budgets so they can meet each other and potential new customers to grow their businesses.
Our last event was RIN York event at York Racecourse on Thu 18 November 2021 where we had a footfall of over 400 rail professionals, 80 exhibitors and 200 railway companies represented.
It was fantastic to see so many railway friends at the event after a long gap.
All visitors to the event enjoyed free bacon, sausage, and egg rolls, free tea and coffee for the duration of the event.
We had fantastic support from the rail infrastructure community particularly from larger rail companies and buyers Alstom, Amey, Balfour Beatty , BAM, DB, Fraser Nash, Hitachi, Hitachi ABB, Indian Railways, Murphy, LB Foster, LNER, Network Rail, Northern, Serco, Siemens, Speedy, Story Contracting, Unipart, VolkerLaser and VolkerRail.
We look ahead to our RIN LONDON EVENT at the Business Design Centre near Angel Tube in London on Thu 10 March 2022.
This event will be a longer event format than our other previous events. By popular demand the event will open for longer from 930am to 2pm (rather than a 1230pm finish) to allow for more networking time.
There will be a RIA supported Meet the Buyer aspect to the event and in due course we will advertise details of how exhibitors can apply to meet some of the biggest buyers in the rail industry.
At our events Exhibitors can book their stand for the price indicated for each event. Each exhibitor gets a 2m table and 2 chairs so plenty of room for pop up banners and products.
Remember that exhibitors (and visitors) must enrol all of their staff as visitors so you all get your badges emailed to you. Visitors can enrol and visit for free.
Exhibitors and visitor railway companies can bring as many staff along to RIN as you like.
In respect of 2022 events here the dates for our planned events:
London will be on Thu 10 March 2022 at the Business Design Centre, Islington (Angel Tube), 1 mile from Kings X/ St Panx. £350 +vat exhibitor free. Open 0930-1400. Including RIA Meet the Buyer (confirmed). Free breakfast for all tea and coffee. Café on site for the purchase of lunch.
Derby will be on Thu 8 September 2022 at the Derby Arena. £300 +vat exhibitor free. Open 0930-1400. Including RIA Meet the Buyer (to be confirmed). ). Free breakfast for all tea and coffee. Café on site for the purchase of lunch.
York will be on Thu 17 November 2022 at the York Racecourse. £275 +vat exhibitor free. Open 0930-1230. There is no Meet the Buyer  though at this event. ). Free breakfast for all tea and coffee.
If you plan to visit RIN London and RIN Derby (but not exhibit) then you can still register as a visitor for the event.
Our RIN team feel very positive that our events are back up and running so best wishes from Keven, Clare, Tim , John and Richard and we will hope to see you all in London in March.
Our RIN supporters will also be able to meet Antoinette who will be our new marketing and sales manager who has replaced our beloved Mave who has moved on. In time we hope to provide a greater marketing support for our RIN supporters.
See you all in March!
From the RIN Team at Jobson James Rail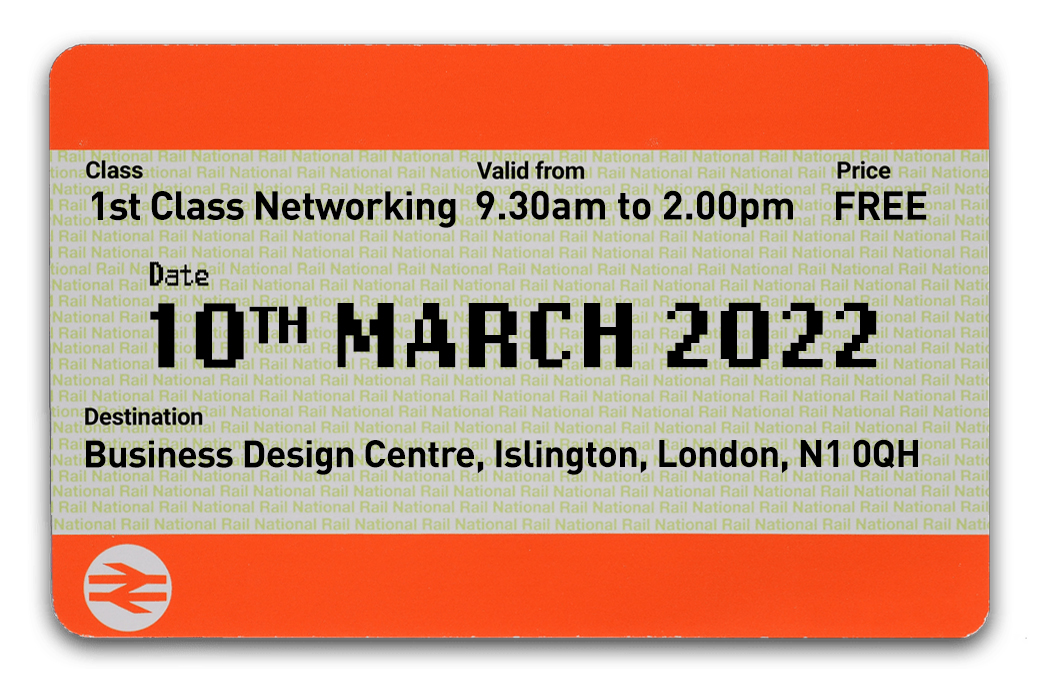 ---
Bringing railway infrastructure companies together, and putting your business on the right track to success.
Rail Infrastructure Networking events occur quarterly nationwide to ensure you do not miss the opportunity to grow your business. Be sure to secure your place and sign up to our email so you are the first to know of our new events.
What you should expect to get out of a Railway Infrastructure Networking event:
All of our events accommodate busy working diaries. Turn up and leave as and when you want throughout the event.
Invaluable networking opportunities free of charge
Enjoy complimentary refreshments at all of our events
Have the opportunity to make new contacts and reinforce existing relationships
Keep up to date with the industry and competitors
Network with a wide range of businesses all under one roof
No pitches, purely networking (contact details of all those registered for the event will be shared with attendees to facilitate ongoing networking)
Visit our dedicated RIN website for more information
.RIN Events is a trading name of Aston Lark Limited. We organise and manage the event on behalf of ourselves as lead sponsors and other sponsors. Aston Lark Limited is registered in England and Wales, No. 02831010. Authorised and regulated by the Financial Conduct Authority.