Jobson James Rail brings together rail company directors and business managers for a nationwide networking event that takes place quarterly. As the lead sponsor and event organiser, Jobson James Rail is proud to offer the opportunity for attendees and exhibitors to meet with each other and discuss potential opportunities for the future.
Organised by rail professionals for rail professionals
Free to attend
Free from sales pitches and presentations
Pure networking event
If you would like to exhibit then exhibitor slots start at £150. Please click on the link to the RIN website and follow the instructions
Our next event:
Thursday 6th February 2020 at Business Design Centre, London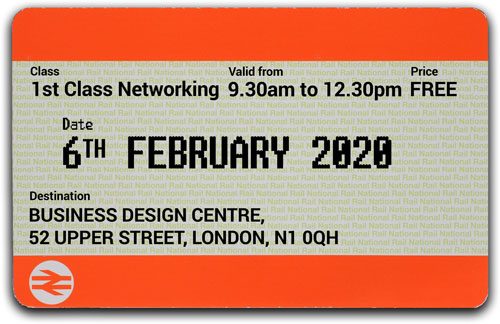 Visit our dedicated RIN website here to book your place
RIN Events is a trading name of Jobson James Rail. We organise and manage the event on behalf of ourselves as lead sponsor and the other sponsors.
Jobson James Rail is a trading name of Jobson James Insurance Brokers Ltd whose headquarters are at 30 St Paul's Square Birmingham B3 1QZ.
Jobson James Insurance Brokers Ltd. are authorised and Regulated by the Financial Conduct Authority No. 516147.